Ableton – Student Offer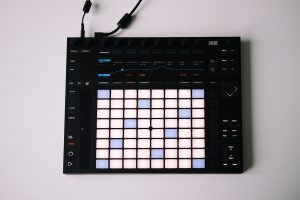 Ableton is a popular software used for music production and live performances. The software has become a popular choice for students studying music, DJing or production, and Ableton recognizes the importance of supporting these students. This is why they offer a discount on their software specifically for students.
The student discount offered by Ableton provides a 40% discount on their software products, which can be a huge saving for students who are just starting out in music production. To qualify for the discount, students need to provide proof of enrollment at an accredited institution. Once verified, students can purchase Ableton Live, Push or any other product from their website at the discounted price.
Ableton Live is a digital audio workstation that enables users to record, produce, and mix music. It is a powerful tool for creating electronic music, live performances, and DJing. Push is a hardware instrument designed specifically for Ableton Live, allowing users to control the software and create music using a tactile interface. With the student discount, these products become more accessible for students, helping to further their education and careers in the music industry.
Not only does the company offer a student discount on their software, but they also provide resources and support for students learning to use their products. Their website offers a variety of tutorials, articles, and videos aimed at teaching users how to use their software. There are also many user groups and online communities dedicated to Ableton Live where students can connect with other users and share their work.
In conclusion, the student discount offered by Ableton is a great way for students to save money on software essential to their studies and future careers. It's not just about the cost savings, but also the support and resources that come along with the purchase. Students who take advantage of this offer will be well on their way to mastering the art of music production and performance with Ableton Live and Push.