Boxpark – Student Black Card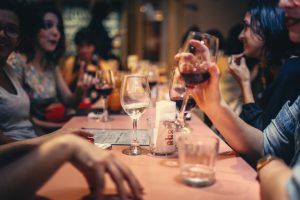 Boxpark is a trendy and innovative retail and leisure destination in London, offering a unique experience for visitors. As part of their commitment to supporting the local community, Boxpark offers a special discount card for students – the Student Black Card.
The Student Black Card is a loyalty scheme that offers exclusive discounts, offers, and promotions to students who frequent Boxpark. With this card, students can enjoy discounts of up to 20% at a wide range of retailers, restaurants, and bars within the Boxpark complex.
To get the Student Black Card, students simply need to show their valid student ID at the Boxpark reception. Once they have the card, they can start taking advantage of the great offers available.
The card is valid for a whole academic year, so students can enjoy the benefits of the Student Black Card throughout their studies. And it's not just discounts on food and drink – there are also discounts on clothing, accessories, and other items from the Boxpark retailers.
The Student Black Card is a great way for students to save money while still enjoying the vibrant atmosphere and unique offerings of Boxpark. And with so many different retailers and restaurants to choose from, there's sure to be something to suit everyone's taste.
In addition to the Student Black Card, the venue also runs regular events and promotions aimed at students, so it's always worth keeping an eye on their website and social media channels to stay up-to-date.
Overall, the Student Black Card is a fantastic initiative from Boxpark that demonstrates their commitment to supporting the local community and making their offerings accessible to everyone, including students on a budget.