Evernote – Student Discount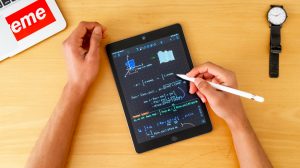 Evernote is a note-taking app designed to help students keep their notes organized and accessible. The app is widely used by students to manage their notes, create to-do lists, and collaborate with others. Evernote offers a discount to students, making it an affordable option for those who want to improve their note-taking and study skills.
The Evernote student discount offers a 50% discount on the Premium plan for eligible students. This plan includes features such as unlimited note-taking, access to notes on any device, and the ability to scan and save documents. With the Premium plan, students can also search for text inside images, annotate PDFs, and save emails into Evernote.
To qualify for the student discount, students need to have a valid email address from an accredited educational institution. Once verified, students can sign up for the Premium plan using their discounted rate. The discount is available for up to four years, ensuring that students have access to Evernote throughout their college career.
The app has become a staple tool for students looking to improve their study habits. With the ability to create notes, to-do lists, and even save web pages, students can stay organized and focused. With the Premium plan, students can also set reminders, create shortcuts for frequently used notes, and even add voice memos to their notes.
Evernote also offers collaboration features, making it easy for students to work on group projects or share notes with classmates. With shared notebooks, students can work together in real-time, share ideas, and provide feedback to one another.
In conclusion, the Evernote student discount is an excellent opportunity for students to improve their note-taking and organizational skills. With a 50% discount on the Premium plan, students can take advantage of all the features Evernote has to offer, making it an invaluable tool for academic success.