Great offer for students from EE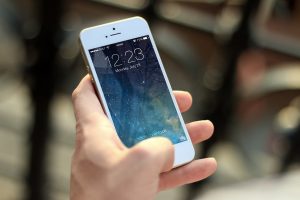 EE, one of the leading mobile networks in the UK, offers fantastic discounts for students looking for affordable mobile phone deals. With over 600 stores across the UK, EE has a reputation for providing excellent connectivity and customer service.
For students looking for a reliable network with the latest technology, EE offers a wide range of discounts and perks. One of the most significant benefits is the 20% discount on monthly plans, including both pay monthly and SIM only plans. This discount is available to students who have a valid NUS Extra card or are registered with UNiDAYS.
In addition to the discount, EE offers a variety of other student deals, including the latest smartphones at discounted prices and free six-month subscriptions to Apple Music and MTV Play. Students can also take advantage of free data boosts every month, allowing them to stay connected without worrying about exceeding their data limit.
EE also provides a flexible contract length, enabling students to select a contract that suits their needs, with options ranging from 12 to 36 months. This means students can choose a short-term contract that works best for them without the worry of being locked into a long-term agreement.
Moreover, EE offers great deals for international students, providing discounted rates on calls to friends and family in their home countries. Students can select the International Calls add-on, which offers discounted calls to over 50 countries.
In conclusion, EE provides excellent student discounts and perks, making it an excellent choice for students looking for a reliable and affordable mobile network. With a range of plans, flexible contract lengths, and discounts on the latest smartphones, EE is an excellent option for students looking for a great deal.