OnePlus – Education Program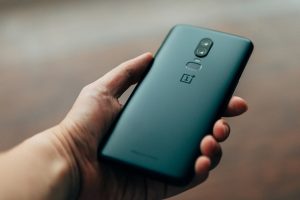 OnePlus is a Chinese smartphone manufacturer that has gained a loyal following in recent years due to its high-quality devices at affordable prices. The company also offers an education discount program to help students save money on their purchases.
The OnePlus Education Discount program offers upto 50% discount to students and educators on eligible OnePlus devices and accessories. To take advantage of this discount, students need to verify their academic status through the Student Beans website. Once verified, they will receive a unique discount code that can be used during checkout on the OnePlus website.
The discount is available to students studying at accredited universities and colleges in the UK, US, France, Germany, Italy, Spain, and the Netherlands. The program is also open to K-12 students and teachers in the US.
In addition to the education discount program, the company offers a trade-in program that allows students to save even more on their purchases. Students can trade in their old devices to receive a discount on a new device. The trade-in program is available to customers in the UK, US, and Europe.
Their devices are known for their high-quality displays, fast charging capabilities, and powerful processors. The company's flagship devices, such as the OnePlus 10 5G and OnePlus Nord 2T 5G, are popular choices among students who need a reliable and powerful smartphone for their studies.
The education discount program offered by the company is a great way for students to save money on their smartphone purchases. The program is easy to use and offers significant savings on eligible devices and accessories. With the added benefit of the trade-in program, students can upgrade to the latest OnePlus device without breaking the bank.
In conclusion, the OnePlus Education Discount program is a great option for students and educators looking to purchase a new smartphone or accessory. The program offers upto 50% discount to eligible customers and is available in several countries. With the added benefit of the trade-in program, students can upgrade to a new OnePlus device while saving money.