David Harvey Hairdressing – Student Discount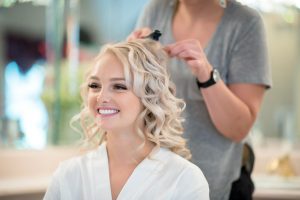 David Harvey Hairdressing is an award-winning salon based in Newcastle, known for its creative and professional hairdressing services. They offer a range of hair styling and colouring services, and they are also dedicated to supporting the local community, including students. As a result, they offer an exclusive student discount, making it more affordable for students to maintain their stylish locks.
The student discount offered by David Harvey Hairdressing is a generous 20% off all services, and it's available to any student with a valid student ID. The discount can be used for a range of services, including haircuts, blow-dries, colouring, and more. The salon's talented stylists will ensure that each student's hair is tailored to their unique style and personality, helping them to feel confident and stylish both in and out of the classroom.
In addition to the student discount, David Harvey Hairdressing offers a range of other promotions and loyalty rewards to their clients. They have a loyalty card scheme that allows clients to earn points for every pound spent, which can be redeemed against future treatments. They also have a referral scheme, where clients can receive discounts on future treatments by referring their friends and family to the salon.
The salon has a relaxed and welcoming atmosphere, making it the perfect place for students to unwind and indulge in a little self-care. Whether students are looking for a bold new look or simply want to refresh their current style, David Harvey Hairdressing can help. They use only the best quality products, including brands such as Kérastase and L'Oréal, ensuring that each client's hair is left looking and feeling healthy and nourished.
In conclusion, David Harvey Hairdressing is an excellent choice for students looking for a professional and stylish hairdressing experience at an affordable price. With their exclusive student discount and range of other promotions, it's easy to see why they have become a popular choice among Newcastle's student community.