Finding Employment After Studying in the UK: A Guide for International Students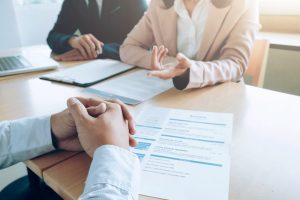 For many international students, studying in the UK is a dream come true. The quality of education and exposure to different cultures make it an enriching experience. However, the financial aspect of studying abroad is a significant concern for many students. Finding employment after graduation is crucial to sustain oneself in the UK.
Here are some tips on how international students can find jobs after studying in the UK:
Start early: It's essential to begin your job search as soon as possible. Research companies and job opportunities while you're still in college. Attend career fairs, job expos, and other events to network with employers.
Understand the job market: Knowing the job market is essential before starting your job search. Understand which industries are booming and which ones have a high demand for employees. You can then tailor your job search accordingly.
Utilize university resources: Most universities have career centers that offer career counseling, job listings, and resume-building workshops. Utilize these resources to enhance your job search.
Build a professional network: Networking is key to finding job opportunities. Attend professional events and connect with people in your field. Utilize

LinkedIn

and other social media platforms to expand your professional network.
Apply for jobs that sponsor visas: International students need a visa to work in the UK after graduation. Focus on applying for jobs that sponsor visas, or look for companies that have a history of sponsoring visas.
Tailor your CV and cover letter: Tailor your CV and cover letter to suit each job application. Highlight your relevant skills and experiences, and explain why you would be a good fit for the role.
Be open to internships and temporary work: Internships and temporary work can be an excellent way to gain experience and build your professional network. It can also lead to full-time employment.
In conclusion, finding a job after studying in the UK is not easy, but with the right approach and resources, it is achievable. It's important to start early, understand the job market, build a professional network, and tailor your CV and cover letter. By following these tips, international students can increase their chances of finding employment and kick-starting their career in the UK.