Florence – Student Discount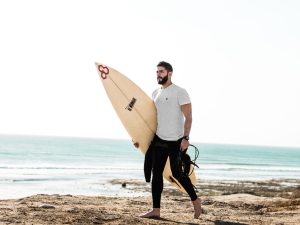 Florence, a renowned brand founded in partnership with 2X World Champion surfer and Olympian, John Florence, is dedicated to providing modern utilitarian equipment for all sport conditions. As part of their commitment to supporting athletes and outdoor enthusiasts, Florence offers an exclusive student discount, allowing students to access their high-quality gear and equipment at a more affordable price.
The student discount provided by Florence is a testament to their belief in the power of sports and adventure to transform lives. Recognizing the financial constraints that students often face, Florence aims to make their top-of-the-line equipment more accessible to aspiring athletes and outdoor enthusiasts. Whether you're a student surfer, snowboarder, skier, or hiker, this discount allows you to invest in gear that can enhance your performance and elevate your outdoor experiences.
To avail the student discount, all you need is a valid student ID or any other proof of your student status. Once verified, you gain access to Florence's wide range of products, including surfboards, snowboards, skis, hiking gear, and more. Each item is meticulously designed and crafted to meet the highest standards of quality, ensuring durability and performance in any sport condition.
Florence's collaboration with John Florence, a highly accomplished athlete, brings together the expertise of a champion and the innovation of a leading brand. Their commitment to excellence is reflected in the design and functionality of their products, offering students the opportunity to equip themselves with gear that can withstand the rigors of their chosen sports.
By offering a student discount, Florence encourages and empowers the next generation of athletes and adventurers. They believe that every student should have the opportunity to pursue their passions and explore the world of sports and outdoor activities. With Florence's high-performance equipment, students can push their boundaries, challenge themselves, and embrace the thrill of the outdoors.