Free Educational eBooks provided by The Open University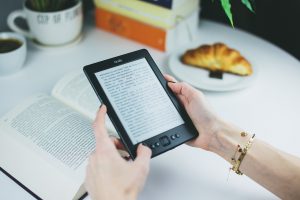 The Open University is a renowned educational institution that has been providing distance learning programs since 1969. It is one of the largest universities in the United Kingdom, with over 170,000 students enrolled. One of the many benefits of studying at The Open University is the availability of free educational eBooks for students.
The Open University offers a range of eBooks covering different subject areas, from science and technology to business and social sciences. These eBooks are free to access and download for all students. The eBooks are designed to supplement the course materials and provide additional reading and resources for students to enhance their learning.
The eBooks are available in various formats, including PDF, EPUB, and MOBI, making them compatible with different devices such as smartphones, tablets, and e-readers. This means that students can easily access the eBooks anywhere, anytime, and on any device.
The eBooks cover a wide range of topics, and they are written by experts in the field. They are regularly updated to ensure that the information is up-to-date and relevant. The Open University eBooks are an excellent resource for students who want to deepen their knowledge and understanding of a subject.
To access the free eBooks, students can visit The Open University website and browse through the available titles. Once they find an eBook of interest, they can download it for free and start reading immediately.
In addition to the free eBooks, The Open University also offers other resources and services for students, such as online forums, tutorials, and study materials. The institution has a reputation for providing high-quality education that is flexible and accessible to everyone, regardless of their background or location. The eBooks are also available for free on The Open University's website OpenLearn.
In conclusion, The Open University's free educational eBooks are a valuable resource for students looking to enhance their learning experience. The eBooks cover a range of subjects and are written by experts in the field, making them a reliable source of information. With the convenience of digital formats, students can access the eBooks anywhere and anytime, making them an ideal resource for distance learning students.