Headmasters Birmingham – Student Discount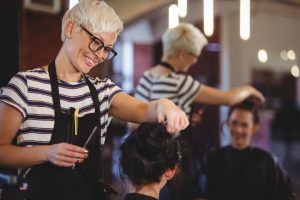 Headmasters is a popular hair salon chain in the UK with several locations in Birmingham. The salon offers a range of hair services, including haircuts, colouring, styling and treatments for both men and women. Headmasters Birmingham also offers a student discount, making it a great choice for budget-conscious students who want to look their best.
The student discount offered by the salon allows students to enjoy a 10% discount on all hair services from Monday to Friday. To take advantage of this offer, students need to present a valid NUS card at the time of payment. The discount is not available on Saturdays, Sundays and public holidays, and cannot be used in conjunction with any other offer or promotion.
Headmasters Birmingham prides itself on offering exceptional service and a friendly, welcoming atmosphere. Their team of experienced stylists are experts in all aspects of hairdressing and use only the best products from leading brands like L'Oreal and Kerastase. Whether you're looking for a simple trim or a bold new look, the talented stylists at Headmasters Birmingham can help you achieve the perfect hairstyle to suit your individual style and preferences.
In addition to their student discount, the salon also offers a range of other discounts and promotions throughout the year. For example, they often offer special deals on hair treatments or styling products, so it's worth checking their website or social media pages for the latest offers.
Overall, the student discount offered by Headmasters Birmingham is a fantastic way for students to save money on high-quality hair services. Whether you need a quick trim or a complete hair makeover, their team of skilled stylists can help you achieve the look you want without breaking the bank. So why not treat yourself to a visit to Headmasters Birmingham and enjoy a fresh new look at an affordable price?