How to Find Affordable Accommodation as an International Student in the UK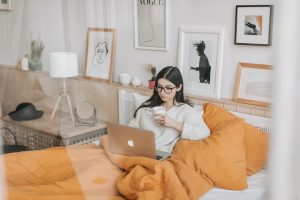 As an international student in the UK, finding affordable accommodation can be a challenge. With limited funds and unfamiliarity with the local housing market, it can be overwhelming to know where to start. However, with a little bit of research and some smart planning, finding a suitable and affordable place to live can become a reality.
One of the first things to consider when searching for affordable housing is the location. While living in the city center may be convenient, it can also be costly. Looking for housing in the suburbs or in areas with a lower cost of living can be a great way to save money.
Another option for international students is to find shared accommodation. This can include renting a room in a shared house or apartment, or finding a roommate to share a rental property. Not only does this help to cut down on rent costs, but it can also be a great way to make new friends and connections in your new home.
Utilizing online resources can also be a helpful tool in finding affordable housing. Websites such as SpareRoom, Zoopla, and Rightmove can provide a wealth of information on available properties, prices, and locations. Social media platforms, such as Facebook groups and pages, can also be useful in finding available rooms or apartments.
Additionally, it is important to keep in mind the additional costs associated with renting, such as council tax, utility bills, and internet charges. Be sure to factor these costs into your budget when considering potential housing options.
Finally, it is always a good idea to seek advice from your university or college. They may have resources or partnerships with local housing providers that can offer discounts or affordable options for international students.
Overall, finding affordable accommodation as an international student in the UK may take some time and effort, but it is possible. By considering location, shared accommodation, online resources, additional costs, and seeking advice from your institution, you can find a place to call home while pursuing your studies.