Loganair – Discounted Fares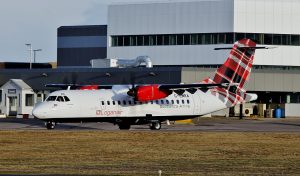 Loganair, a Scottish regional airline, offers discounted fares to students in the UK. With flights to various destinations across the country, including the Isle of Man, the Outer Hebrides, and other Scottish islands, students can take advantage of these special rates to travel to their desired destination at a lower cost.
To receive the discount, students must book their flights online and provide proof of enrollment at a UK university. The discounted fares are available on selected flights, and students are advised to book their tickets in advance to secure the best rates.
Loganair also offers flexible booking options, allowing students to change their travel dates or destinations if their plans change. With Loganair's student discounts, students can travel around the UK while saving money.
So, whether it's a trip to visit friends and family or a travel adventure, Loganair's student fares make it easier and more affordable for students to explore the UK.