Royal Aeronautical Society – Student Affiliate Membership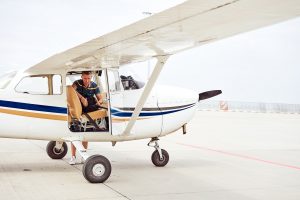 The Royal Aeronautical Society (RAeS) is a leading professional organization dedicated to advancing the science of aeronautics. Established in 1866, the Society has a rich history of promoting the development of aviation and supporting the growth of the aerospace industry. As a student affiliate member, you can enjoy access to a wealth of resources and benefits that will help you achieve your goals and advance your career.
Whether you are a student of aerospace engineering, aerodynamics, or any other related discipline, the RAeS is a valuable resource for anyone looking to build a career in this exciting and dynamic field. With a wide range of educational events, networking opportunities, and career development resources, student affiliate members can benefit from a supportive community of experts and peers who are dedicated to their success.
In addition to these benefits, student affiliate members also have access to the Society's extensive library of publications, including technical journals and books on the latest advancements in aeronautics. They can also attend local branch events, including lectures and technical visits, and participate in the Society's student design competitions and events.
If you are a student of aerospace engineering or another related field and are looking to gain a competitive edge in your career, the RAeS student affiliate membership is an investment in your future. With access to the best resources, educational opportunities, and career development tools, you can make the most of your education and build a successful career in this exciting and dynamic field.