Wiles Studios – Student Discount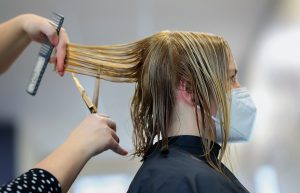 Are you looking for a high-quality haircut that won't break the bank? Look no further than Wiles Studios (formerly Christian Wiles Hairdressing) hair salon in Northampton, where students can enjoy exclusive discounts on a range of services.
At Wiles Studios, we understand that being a student can be tough, both academically and financially. That's why we offer a 25% discount to all students with a valid student ID, making it easier for you to look and feel your best without having to worry about the cost.
Our highly trained stylists use the latest techniques and equipment to create cutting-edge styles that are tailored to your individual needs and preferences. From classic cuts to bold new looks, we've got you covered.
And it's not just haircuts – we also offer a range of other services, including hair colouring, hair extensions, and hair treatments. So whether you're looking to add some highlights to your hair or give your locks a much-needed boost, we've got everything you need to achieve the perfect look.
So why wait? Book your appointment today and take advantage of our exclusive student discount. Trust us – you won't be disappointed!