Store Discounts at Drake Circus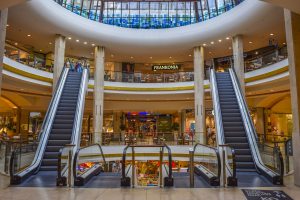 Drake Circus is a popular shopping destination in the heart of Plymouth, UK, which offers a wide range of fashion, beauty, and lifestyle brands. As a student, it's important to find the best deals and discounts to save money while shopping. Fortunately, Drake Circus offers a range of student discounts that are worth checking out.
One of the most popular discounts here is the 10% off student discount offered by H&M. This trendy clothing store offers a wide range of stylish clothing and accessories for men, women, and children. With the student discount, you can save even more on their already affordable prices.
Another great discount available at Drake Circus is the 10% off student discount at Schuh, a footwear store that offers a wide range of shoes for men, women, and children. Whether you're looking for the latest trends in sneakers, boots, or sandals, Schuh has you covered.
For students who love makeup and skincare, Superdrug at Drake Circus offers a 10% off student discount on all purchases. From drugstore brands to high-end skincare products, Superdrug has something for everyone. Plus, they offer a range of beauty services such as eyebrow threading, facials, and makeup applications.
If you're looking for a place to grab a bite to eat between shopping, it also offers student discounts at several of its restaurants. YO! Sushi offers a 25% off student discount on food, while the popular fast food chain McDonald's offers a free cheeseburger, hamburger, or McFlurry with the purchase of any Extra Value Meal.
In addition to these discounts, it also offers a range of other promotions and sales throughout the year. Students can sign up for the Drake Circus Student Club to stay up to date on all the latest deals and discounts. With so many options, it's easy to save money while enjoying everything that Drake Circus has to offer.