Why study in the UK?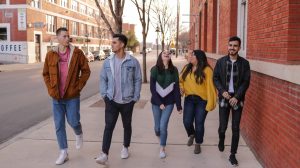 The United Kingdom is a popular destination for international students due to its high-quality education system, diverse range of universities, and vibrant cultural scene. Here are some key benefits of studying in the UK for international students:
Quality education: The UK is home to some of the world's top universities, many of which are consistently ranked highly in global league tables. These universities offer a wide range of high-quality degree programs across various fields of study.
Cultural diversity: The UK is a diverse and multicultural society, which means that international students can expect to experience a range of different cultures and ways of life while studying there.
Professional opportunities: Many international students choose to study in the UK because it provides them with access to a range of professional opportunities after graduation. The UK has a thriving job market, and many employers are keen to hire international graduates with a UK degree.
Affordable tuition fees: Another reason to study in the UK is, compared to other countries, tuition fees for international students in the UK are relatively affordable. Additionally, there are a range of scholarships and funding opportunities available to international students to help cover the cost of their studies.
English Language skills: Studying in the UK is a great opportunity to improve your English language skills, as it is the main language of instruction at UK universities. This can be particularly beneficial for students who are planning to work in an English-speaking country after graduation.
Overall, studying in the UK can be a rewarding and enriching experience for international students. It offers a high-quality education, cultural diversity, professional opportunities, and affordable tuition fees, making it an attractive destination for those seeking to further their education.