Xscape Student Discounts and Offers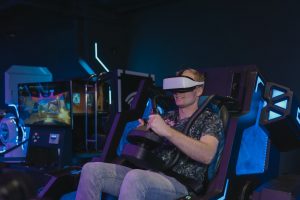 Xscape Yorkshire, located in Castleford, is a popular destination for entertainment, leisure and adventure activities. From indoor skiing, rock climbing, trampoline parks to cinema, bowling and more, Xscape Yorkshire has everything to offer for students seeking some fun and thrill.
For students, Xscape Yorkshire offers several discounts and offers on various activities throughout the year. The discounts can vary, but typically students can save up to 20% on selected activities. Additionally, students can also benefit from the student offer available at the Gravity Trampoline Park, which includes one hour of jumping time for just £6.95 per person.
If you are looking for something more adventurous, you can avail the student offer at Snozone indoor skiing and snowboarding. Students can get a one-hour ski or snowboard lesson for £19.99 or a lift pass for £21.99. For students who have their equipment, Snozone also offers slope use for £17.99 for an hour.
The Xscape Yorkshire cinema also has some amazing offers for students. On Student Sundays, students can enjoy discounted tickets for just £5.99 for standard showings. Additionally, students can also avail of the "Meerkat Movies" offer, which allows them to buy one ticket and get one free on Tuesdays or Wednesdays.
For those who enjoy bowling, the Hollywood Bowl at Xscape Yorkshire offers discounted games and drinks for students. Students can enjoy one game of bowling for just £6.49, which includes a soft drink, or two games for £10.49. If you want to make a day of it, the "Bowl and Bite" offer allows you to have a game of bowling and a meal for just £13.49 per person.
Overall, Xscape Yorkshire offers a range of activities and entertainment for students, with some great discounts and offers. So, if you are looking for an exciting and affordable day out, head to Xscape Yorkshire and take advantage of the student discounts on offer.