Exploring the Charm of North Pennines: A Must-Visit for Students in the UK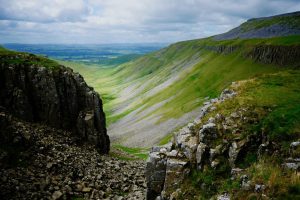 Nestled in the heart of England lies a hidden gem that promises a breathtaking journey through history and nature: the North Pennines. If you're an adventurous student seeking to uncover the beauty and stories woven into the fabric of this land, the North Pennines is a destination waiting to be explored.
A Glimpse into History
The North Pennines, a designated Area of Outstanding Natural Beauty (AONB), carries a rich tapestry of history dating back centuries. It was once a thriving hub for lead mining, and remnants of this industry can be seen in the form of fascinating mining heritage sites scattered throughout the area. For history enthusiasts, a visit to the Killhope Lead Mining Museum is a must—an immersive experience showcasing the region's mining legacy.
Natural Wonders and Outdoor Adventures
For nature lovers and adventurers, the North Pennines offers an array of picturesque landscapes and outdoor activities. The sweeping moorlands, deep dales, and cascading waterfalls make it a haven for hikers, cyclists, and wildlife enthusiasts. One such iconic spot is High Force, England's largest waterfall, where visitors can marvel at the raw power of nature.
Exploring the Pennine Way, a long-distance footpath snaking through the North Pennines, provides an opportunity to witness its diverse flora and fauna. Additionally, the area boasts stargazing opportunities due to its designation as an International Dark Sky Reserve, making it a perfect spot for astronomy enthusiasts or those seeking a serene night under the stars.
Charming Villages and Local Culture
Immerse yourself in the warmth of the North Pennines' quaint villages and embrace the local culture. Visit Alston, one of the highest market towns in England, and take a stroll through its cobbled streets lined with charming shops and historic buildings. The market town of Barnard Castle offers a splendid castle to explore, alongside antique shops and local markets where you can absorb the vibrant community spirit.
Recommended Activities and Attractions
The Bowlees Visitor Centre

: An ideal starting point to understand the landscape, offering information and walking trails through breathtaking waterfalls and meadows.

Beamish Museum

: While not directly in the North Pennines, this open-air museum provides an immersive experience of North East England's history, complementing the understanding of the region's heritage.

Derwent Reservoir

: A tranquil spot ideal for a leisurely walk, birdwatching, or even water sports for the more adventurous.
The North Pennines encapsulates a captivating blend of history, nature, and local charm, making it an ideal destination for students in the UK seeking to explore and unwind. Its rich history, diverse landscapes, and welcoming communities offer a unique and memorable experience. So, why not pack your bags and set out on an enriching journey through the North Pennines? The adventure awaits!