Fun-Filled Easter Activities for International Students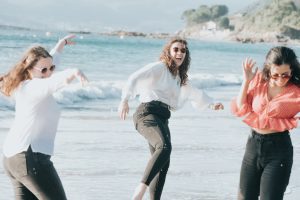 For international students studying in the UK, the Easter vacation is an opportunity to explore the country and have some fun after a busy academic term. With so many places to visit and activities to do, it can be overwhelming to decide where to go and what to do. In this article, we'll explore some ideas for how international students can spend their Easter vacation.
Exploring the UK in the Easter
The UK has a wealth of historical and cultural attractions to offer. Students can take advantage of their time off to visit popular tourist destinations such as London, Edinburgh, or Bath. These cities offer plenty of museums, galleries, and historic sites to visit, as well as excellent shopping and dining opportunities. Students can take guided tours or explore these cities on their own, taking in the sights and sounds of the UK's rich culture and history.
Exploring the Countryside during Easter
For students who prefer the outdoors, the UK has many beautiful natural areas to explore. From the rugged Scottish Highlands to the rolling hills of the Cotswolds, there are plenty of options for hiking, cycling, and other outdoor activities. Students can also visit national parks such as the Lake District or Snowdonia, which offer stunning landscapes and a chance to experience the UK's wildlife up close.
Beaches and Coastal Towns
If the weather is warm enough, international students can head to the coast to enjoy the beach and sea. Popular destinations include Brighton, Bournemouth, and Cornwall, which offer sandy beaches and plenty of seaside activities such as surfing, swimming, and sailing. Students can also explore charming coastal towns and villages, such as St. Ives or Whitby, which offer picturesque scenery and quaint local culture.
Cultural Events
The UK is home to a variety of cultural events that take place during the Easter vacation period. For example, the annual Edinburgh International Science Festival takes place in April, showcasing the latest developments in science and technology through exhibitions, talks, and workshops. Other events include the Brighton Festival, which offers music, theater, and visual arts performances, and the Bath Comedy Festival, which features top comedians from around the world.
Conclusion
The Easter vacation period is an opportunity for international students to explore the UK and experience its rich culture and history. From visiting popular tourist destinations to exploring the countryside and enjoying the coast, there is something for everyone. By planning ahead and taking advantage of the many events and activities available, international students can make the most of their time off and create lasting memories of their time in the UK.