Gloucester Quays – Student Discounts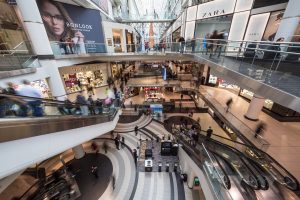 Gloucester Quays is a shopping destination located in the heart of the historic city of Gloucester. It offers a wide range of retail outlets, restaurants, cafes, and leisure activities, making it a popular destination for locals and tourists alike. For students, Gloucester Quays offers a variety of discounts and special offers, making it an affordable shopping and entertainment destination.
One of the key discounts available to students at Gloucester Quays is the student discount card. This card offers students up to 10% off at participating stores and restaurants throughout the center. The card is free to obtain and can be used all year round. To get the card, students need to present a valid student ID at the customer service desk. Once the card is obtained, students can enjoy discounts at stores such as Levi's, Adidas, The North Face, and many more.
In addition to the student discount card, Gloucester Quays also offers regular student events and promotions. These events include special shopping evenings, where students can enjoy exclusive discounts and offers across the center. They also run competitions and giveaways throughout the year, giving students the chance to win prizes such as shopping vouchers and experiences at the center.
For those who love to dine out, there are a variety of restaurants and cafes at Gloucester Quays that offer student discounts. Whether you're looking for a quick snack or a sit-down meal, there is something to suit all tastes and budgets. Popular restaurants such as Nando's, Bella Italia, and Pizza Express all offer discounts to students upon presentation of a valid student ID.
Overall, Gloucester Quays is a great destination for students who are looking for affordable shopping, dining, and leisure activities. With a wide range of discounts and events on offer, students can make the most of their budget and enjoy all that the center has to offer.