Squarespace Student Discount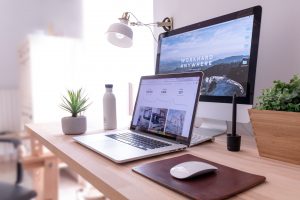 As a student, you know how important it is to have an online presence. Whether you're looking for a job or building a portfolio, having a professional website can make all the difference. Squarespace is a popular website builder that makes it easy to create a stunning website in no time. And now, with the Squarespace student discount, it's even more accessible.
The website is known for its intuitive drag-and-drop interface that allows users to easily customize templates and create a website that's uniquely their own. With Squarespace, you don't need to know how to code or have any technical skills to create a beautiful website. The platform offers a wide range of templates, all of which are mobile-responsive, meaning your site will look great on any device.
For students, the website offers a 50% discount on the first year of service. This means that you can get started with Squarespace for as little as £6.50 a month. To qualify for the discount, you need to be enrolled in a degree-granting college or university program and have a valid .ac.uk email address. Once you sign up with your .ac.uk email, the discount will automatically be applied to your account.
The Squarespace student discount is a great way for students to save money while still creating a professional website. With Squarespace, you can easily showcase your work, create a blog, or even sell products. The platform offers a range of features, including SEO tools, social media integration, and built-in analytics, to help you grow your online presence.
In addition to the student discount, the website also offers a free trial period, so you can test out the platform before committing. And if you ever need help, Squarespace has a robust support system, including a knowledge base, community forum, and 24/7 customer support.
In conclusion, Squarespace is an excellent choice for students looking to create a professional website. With its intuitive interface, mobile-responsive templates, and range of features, Squarespace makes it easy to build a website that stands out. And with the student discount, it's even more accessible. So why not give Squarespace a try and start building your online presence today?