The Punch Bowl – Student Discount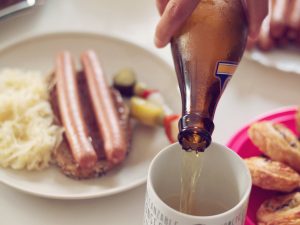 Nestled in the charming neighborhood of Crookes, The Punch Bowl is a beloved hotspot for students and locals alike. Recognizing the financial challenges that students face, The Punch Bowl proudly offers a generous 10% student discount on Wednesdays, known as "Pledge Wednesday." This exclusive discount allows students to savor delicious meals and enjoy a vibrant atmosphere at a more affordable price.
To make the most of the Pledge Wednesday student discount, The Punch Bowl offers a unique student pledge card. For just £3, students can purchase the pledge card from the bar, accompanied by a valid student ID, or conveniently buy it online and activate it. The pledge card not only grants access to the 10% discount on Wednesdays but also offers an incredible 20% off on all purchases throughout the week. With the pledge card in hand, students can enjoy the discount all day, every day, ensuring they never miss out on great savings.
The Punch Bowl takes pride in its diverse menu, offering an array of delectable dishes to satisfy every taste. From hearty burgers and succulent steaks to vegetarian and vegan options, there is something to appease every craving. With the student discount, students can relish their favorite meals while keeping their budget intact.
The student pledge card goes beyond providing a discount—it opens doors to a vibrant social scene. The Punch Bowl hosts various events throughout the year, such as pub quizzes, live music performances, and themed parties. These gatherings offer students a chance to unwind, connect with friends, and make new memories in a lively and welcoming atmosphere.