Waterworld Leisure Resort – Student Deal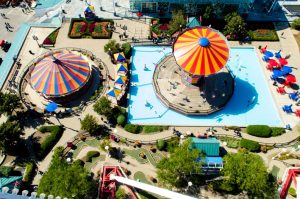 Waterworld Leisure Resort in Staffordshire is thrilled to offer an exciting student deal that allows students to make the most of their leisure time while enjoying fantastic savings. As a popular water park and adventure destination, Waterworld aims to provide a fun and thrilling experience for students of all ages.
The student deal at Waterworld offers discounted admission rates for students, allowing them to explore and enjoy the wide range of attractions and activities available at the resort. Whether students are looking to relax in the heated pools, slide down exhilarating water slides, or challenge themselves on the adventure play areas, Waterworld has something for everyone.
To take advantage of the student deal, students simply need to present a valid student ID or any other form of student verification. This ensures that students can enjoy the special rates and make lasting memories at Waterworld without breaking the bank.
Waterworld Leisure Resort is renowned for its thrilling water slides, including the famous Space Bowl and the Black Hole. Students can experience the adrenaline rush of these slides and many more, creating unforgettable moments with friends or taking a break from their studies to unwind and have fun.
Beyond the water attractions, Waterworld also offers a variety of other amenities and services, including cafes, shops, and relaxation areas. Students can grab a bite to eat, refuel with delicious snacks, or take a moment to relax and recharge before continuing their aquatic adventures.
With its stunning tropical-themed surroundings and a wide range of activities, Waterworld Leisure Resort provides an ideal escape for students looking for a thrilling and enjoyable experience. The student deal allows students to make the most of their time at the resort while enjoying discounted rates, making it an affordable and exciting option for student outings.