A Guide to Opening a Bank Account in the UK: For Students Far from Home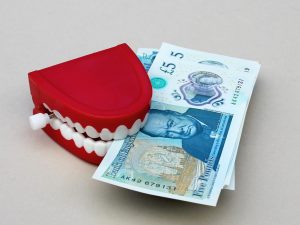 Studying in the UK can be an exciting adventure, but it also comes with the practical need to manage your finances. One essential step for students, especially those from overseas, is opening a bank account. In this comprehensive guide, we'll walk you through the process of both opening and securing your bank account, making it as simple as enjoying a cup of tea.
Step 1: Choose the Right Bank
Before you dive into the world of British banking, it's crucial to choose the right bank for your needs. Different banks offer various account options, so it's worth doing a bit of research. Some popular banks among students include Barclays, HSBC, Lloyds, and NatWest.
Step 2: Gather Your Documents
Once you've picked a bank, you'll need to gather some essential documents:
Proof of Identity: This usually means your passport or national ID card.
Proof of Address: A utility bill or a letter from your university with your UK address will suffice.
University Letter: Some banks may require a letter from your university confirming your enrollment. Check with your chosen bank if this is needed.
Step 3: Visit the Bank Branch
Now that you have your documents ready, it's time to visit the bank. It's a good idea to schedule an appointment if possible, as it can save you time.
At the bank, a representative will guide you through the account-opening process. They'll ask you some questions about your financial needs, such as whether you want a savings account or an overdraft facility (a line of credit).
Step 4: Account Types
Banks usually offer two types of accounts: current accounts and savings accounts.
Current Account: This is your basic checking account. It allows you to receive money, make payments, and withdraw cash from ATMs. Most international students opt for a current account.
Savings Account: This account is for saving money, and it typically offers higher interest rates than current accounts. Consider opening one after you've settled in the UK and want to start saving.
Step 5: Activate Your Account
Once your account is set up, the bank will give you a debit card, PIN number, and online banking details. Make sure to activate your online banking as it will make managing your finances much more convenient.
Step 6: Managing Your Bank Account
Now that you have a bank account, it's crucial to manage it wisely. Keep track of your spending and always have enough funds to cover your expenses. Here are some tips to secure your bank account:
Protect Your PIN: Never share your PIN with anyone, and avoid writing it down. Memorize it instead.
Use Strong Passwords: For online banking, choose strong, unique passwords. Avoid easily guessable information like birthdays or names.
Enable Two-Factor Authentication (2FA): Many banks offer 2FA for added security. Enable this feature to receive a one-time code on your phone or email when logging in.
Monitor Your Account: Regularly check your account statements for any unauthorized transactions. Report any suspicious activity to your bank immediately.
Beware of Phishing Scams: Be cautious of emails or messages asking for your bank details. Banks will never ask for sensitive information via email or text.
Step 7: Online and Mobile Banking
Banks in the UK offer user-friendly online and mobile banking apps. You can check your balance, pay bills, and even transfer money to friends easily. Make the most of these tools to stay on top of your finances securely.
Opening and securing a bank account in the UK is an essential step for students coming to study here. With the right documents and a bit of planning, you can set up your account hassle-free and ensure it remains safe and sound. Once you've got your banking sorted, you'll be well-prepared to manage your finances during your time in the UK. For more financial guidance, don't forget to explore our other articles on managing your money as a student. Welcome to the UK, and happy banking!